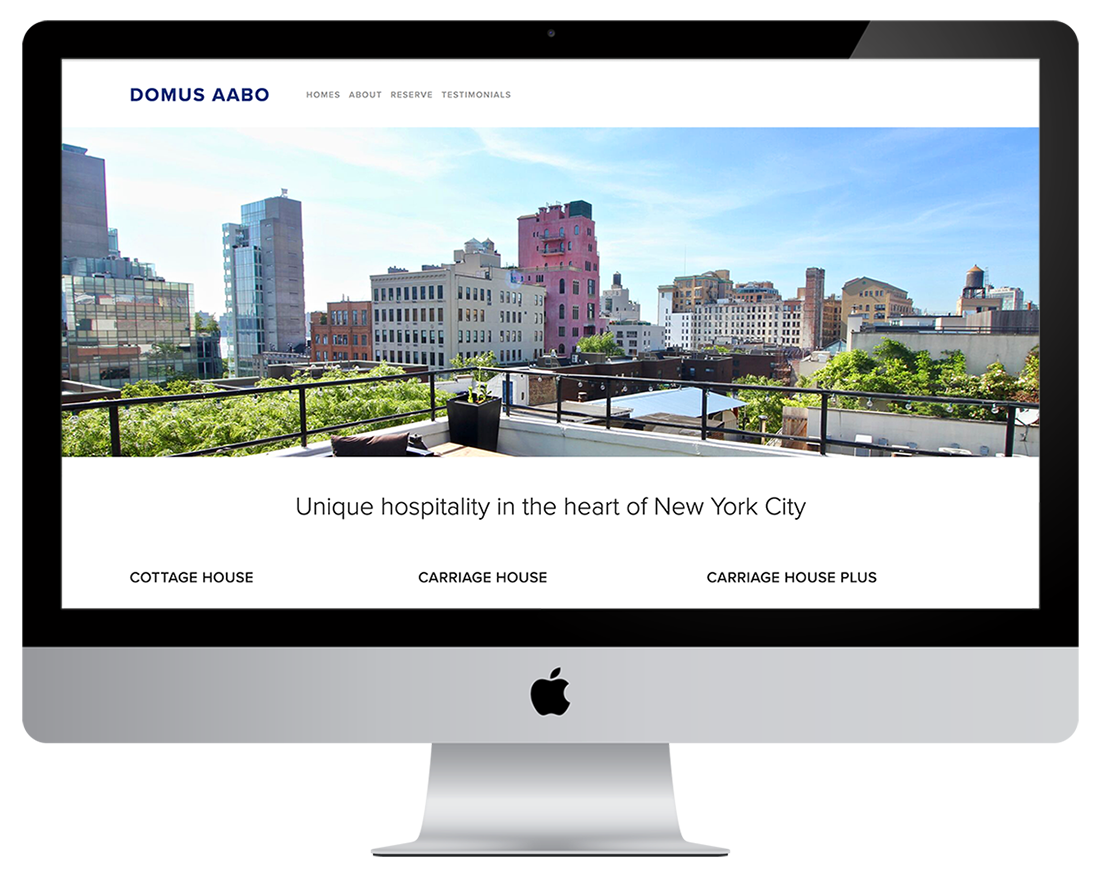 I designed a responsive website via Squarespace using the photographs to come up with sleek headers, keeping it all very clean with lots of white space, with the prominent pops of color being the UI. The blue is consistent with accents of the home decor.
Domus Aabo Sales Kit
For the sales kit, after color correcting and editing the photography to obtain a uniform look, I then laid them out in a non-symmetrical frame work around a consistent center circle that held the pertinent information. I didn't "reveal" too much of each photo to convey elegance and modern luxury with an artistic touch.